Definition
We define 'sustainability' as: 'meeting the needs of the present without compromising the ability of future generations to meet their needs.' And we know how important it is to being a successful business.
It ties to our long-term purpose.
It links to the demands of our customers and partners.
Companies that focus on sustainability are inherently lower risk.
We think it's the right thing to do.
Sustainable Development Goals
Our commitments
Environmental
Development of zero emission systems at point of use
Ability of systems to use multiple sources of fuel, including ammonia, to accelerate decarbonation
Product design and lifecycle management
Energy management of operations
Supporting the decarbonisation of several key industries
Materials sourcing and efficiency, linked to effective supply chain and procurement management
Social
Embedding effective health & safety practices in system build and use
Embedding effective health and safety culture and practices for all employees
Clear diversity and inclusion practices
Employee health and well-being initiatives
Commitment to help the communities we live in
Governance
Strong board over sight
Supply chain and procurement management
Effective decision making is embedded throughout the business
Driving change through effective KPIs
Our policies
We have a range of policies:
Code of ethics
Anti-corruption
Diversity and inclusion
Environment
Health and safety
Quality
Proud members

AFC Energy is a proud supporting member of the Hydrogen Council and has spent years working closely with them. Our shared vision for a hydrogen future propels us forward in developing an industry that can help solve the world's decarbonisation challenge.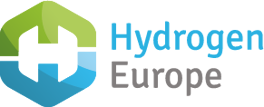 We are also proud members of Hydrogen Europe and together we are advancing carbon neutrality by accelerating the European hydrogen industry.